Whale Watching San Diego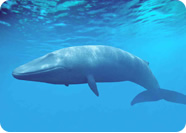 San Diego is one of the ideal locations to spot whales throughout the year. Gray Whales always migrate winter to spring from their feeding grounds in the cold Alaskan waters to lagoons in Baja California and then head back later. In the summertime, the immense Blue Whales, as well as Humpback Whales, are spotted along the San Diego coast.
The Best Whale Watching in San Diego
Some of the other creatures you can spot at various times include Minke Whales, Dolphins, Fin Whales, and more. Whale sightings are prevalent here, and it is rare not to spot these creatures when you are out on the waters on one of our famous whales watching in San Diego tours. We at Whale Watching in LA organize these cruises and trips right around the year.
The vast beaches make the bays in San Diego incredibly special. Whales of different types are annual visitors here. We are here to ensure that you will have a unique and thrilling experience witnessing all these different marine sea creatures.
Our crew members are knowledgeable and experienced, and they will provide you with information about the different species. They know exactly where the common whale spots are and will navigate the cruise ships there. The trip will be comfortable, thrilling, and exciting in every way.
A Memorable Whale Watching Experience in San Diego
Our whale watching services are specifically designed to offer our guests an intimate experience with the species that visit this area at various times of the year. Some of the whale species you can expect to see during our whale watching tours include:
Blue Whale- May to November is the time when blue whales make their presence felt in these waters. That is when you can book with us if you want to see these creatures.


Gray Whales - These are mostly spotted between December through April as they migrate right from the Bering Sea towards warmer waters.


Minke Whales, Orcas, Fin Whales. Humpbacks- You can spot these species of whales right round the year, and most of our guests see multiple species during their trips.


Dolphins- All our guests get to see dolphins when they opt for a whale watching tour in San Diego with us. The different dolphin species you can see include Risso's, Pacific White-Sided, Bottlenose and Common.
Thrilling Whale Watching Cruises
All our whale watching tours in San Diego are very well-planned, and we assure you of a comfortable and unique experience. Our on-board, certified marine mammal educator will give you interesting facts and a narrative on the different types of marine life while you are sailing.

We maintain very affordable costs for all our tours and packages, and you and your family, friends, or colleagues can have a fantastic time when you opt for our whale watching tours in San Diego.

It is a totally unique and highly memorable experience, and we at Whale Watching in LA make it even more so. For any more information, feel free to contact us at this number- 562-432-4900. You can also use this Online Form to send us your inquiries about reservations, suggestions, or comments.