Custom Built High Speed Catamarans Can Cover Waters of Newport Beach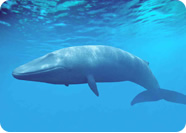 Newport Bay has one of the largest protected marine parks, you can spot dolphins and whales of all types. The waters of this bay have a healthy ecosystem that supports a variety of marine life. Harbor Breeze Cruises' custom built high speed vessels can cover a large amount of waters whether north to Santa Monica and south to Newport Bay. Our vessels have made it to Newport Bay to view giant Blue Whales, migrating Gray Whales, large Fin Whales, and plenty of other marine life.
The area is recognized as one of the best whale-watching waters in the world. We at Whale Watching in LA have ventured down on our whale watching trips to Newport Beach waters to find amazing marine life. These tours are run right through the year by our experienced team.
Whale Watching - Which is the Best Season?
As mentioned, we conduct these tours throughout the year. But, typically from June through November, the most massive whales including Blue Whales can be spotted off LA's coast. This is when we conduct exciting 2 1/2 to 3-hour cruises. From November through May we conduct our popular Gray Whale tours- these are of 2 to 2 1/2-hour duration.
It's the time when these impressive sea creatures swim past the coastline of Southern California while migrating from the Bering and Chukchi Seas in Alaska to Baja, Mexico. At other times of the year, you can also spot Minke Whales, Fin Whales, Humpback Whales and Orca engaging in activities such as fluking, breaching, lunge feeding and more.
This is truly an adventure you can't miss, and it offers fun for the entire family. The trip will have a marine mammal educator from the Aquarium of the Pacific who will provide interesting facts and informative commentary about the different types of marine life you may spot along the coast.
The Best Whale Watching Experience in the Waters of Newport Beach
Our friendly and knowledgeable captains share their local knowledge that comes from years spent plying these superb waters. Many people that have been on our cruises/tours come back for more; there is a reason for this. When you opt for our whale watching tours that can cover large ranges of water down to Newport Beach, you get the best chances of spotting and maybe interacting with some of the most impressive whales that migrate through or live in these waters.
It is truly a unique and memorable experience to watch these massive creatures of the sea with Whale Watching in LA. For any more information, feel free to contact us at this number- 310-547-9916. You can also use this Online Form to send us your inquiries about reservations, suggestions or comments.