Whale Watching Newport Beach, CA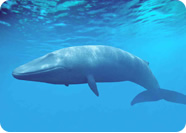 Newport Bay has one of the largest protected marine parks, and once you leave the bay, you can spot dolphins and whales of all types. The waters of this bay have a healthy ecosystem that supports a variety of marine life.
The area is recognized as one of the best whale-watching spots in the world. It is easily accessible from the greater southern California and downtown Los Angeles areas, to the public. We at Whale Watching in LA offer a wide variety of cruises and whale watching Newport Beach, CA tours. These tours are run right through the year by our experienced team.
Whale Watching - Which is the Best Season?
As mentioned, we conduct these tours throughout the year. But, typically from June through October, the most massive whales including blue whales can be spotted off LA's coast. This is when we conduct exciting 3- 3.5-hour cruises. From November through May we conduct our popular Gray Whale tours- these are of 21/2- 3-hour duration.
It's the time when these impressive sea creatures swim past the coastline of Southern California while migrating from the Bering and Chukchi Seas in Alaska to Baja, Mexico. At other times of the year, you can also spot Minke Whales, Fin whales, Humpback whales and Orca engaging in activities such as fluking, breaching, lunge feeding and more.
This is truly an adventure you can't miss, and it offers fun for the entire family. The trip will have a marine mammal educator from the Aquarium of the Pacific who will provide interesting facts and informative commentary about the different types of marine life you may spot along the coast.
Cost-Effective Whale Watching Tours in Newport Beach
Many people wonder whether whale watching will be an expensive activity. Some companies indeed charge exorbitant rates for their whale watching tours, but that is where we distinguish ourselves as well. There are no hidden fees for our Newport Beach whale watching cruises.
You will be able to enjoy and feel the thrill of watching the most stunning sights of different types of live ocean wildlife. On most of the tours, people can view Harbor seals, dolphins and more, and it is truly the adventure and experience of a lifetime. Many corporates plan these tours for their employees, and we have many church groups coming in large numbers.
Families have a whale of a time watching these majestic creatures in their element. You can opt either for our private charters or general public cruises. The former is perfect when you are traveling in a larger group or if many employees from one company are looking for an exciting outing.
The Best Whale Watching in Newport Beach Experience
Our friendly and knowledgeable captains share their local knowledge that comes from years spent plying these superb waters. Many people that have been on our cruises/tours come back for more; there is a reason for this. When you opt for our Newport whale watching tours you get the best chances of spotting and maybe interacting with some of the most impressive whales that migrate through or live in these waters.
It is truly a unique and memorable experience to watch these massive creatures of the sea with Whale Watching in LA. For any more information, feel free to contact us at this number- 562-432-4900. You can also use this Online Form to send us your inquiries about reservations, suggestions or comments.