Whale Watching Long Beach CA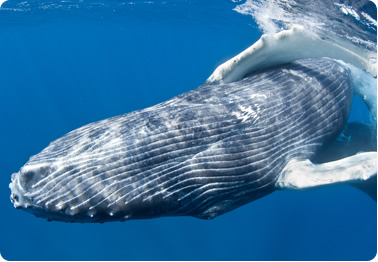 We at Whale Watching in LA offer a wide range of cruises and whale watching in Long Beach, CA tours. These tours and cruises are conducted throughout the year by our experienced team. If you would like to see such beautiful animals like the Orcas then this is the experience for you!
The Best Whale Watching Season Long Beach, CA
There are specific migratory patterns that dolphins, and other sea creatures follow, and at certain times of the year, you can spot many of them on the coast of Long Beach, CA. They are a sight to see, and when you have an experienced tour operator like us ferrying you to these spots, you are sure to have a unique experience. We conduct three to three and a half-hour cruises from June through October. Then from November through May, we do two to two-and-a-half-hour duration, gray whale tours that are incredibly popular.
Whale Watching Long Beach CA Cruises
These are the times when the whales migrate from the cold Alaskan waters to the warmer seas in Baja, Mexico. Depending on the time of year, you may also see Minke Whales, Fin whales, Orcas, and Humpback whales engaging in several activities such as fluking as breaching, lunge feeding, etc.
This becomes a one of a kind adventures for many people, and the entire family can have fun together. Our trips have marine mammal educators. They are experts from the Aquarium of the Pacific and narrate exciting facts and commentary about the various marine life that you may spot in these waters.
Affordable Whale Watching Tours in Long Beach
It's true that some whale watching tour operators charge an arm and leg for these activities and may also have some tacked on fees that make the trips prohibitively expensive. But that isn't the case with us. We do not have any hidden costs, and many people revisit these waters for whale watching in Long Beach California each year.
Its affordable fun for the entire family, and many companies book full boats for their teams and employees. Church groups also organize these trips and contact us for large-scale bookings. Each boat has a fixed capacity, and our team is here to provide you with the information you need about the types of boats, cruises, and tours we conduct. You can surely find a whale watching tour that suits your needs and budget.
Exciting Whale Watching Tours
Watching these majestic creatures frolicking around in the water, leaping halfway out of the waves, and sometimes interacting with people on the boats is a fantastic experience. It's humbling and exciting all at once, and we make the entire trip even more exciting.
If you are looking for a memorable and unique experience and want to watch these immense creatures in all their glory, call us to find out more about our superb Whale Watching Tours in Long Beach, CA. For any more information, feel free to contact Whale Watching in LA at this number- 310-547-9916. You can also use this Online Form to send us your inquiries about reservations, suggestions, or comments.